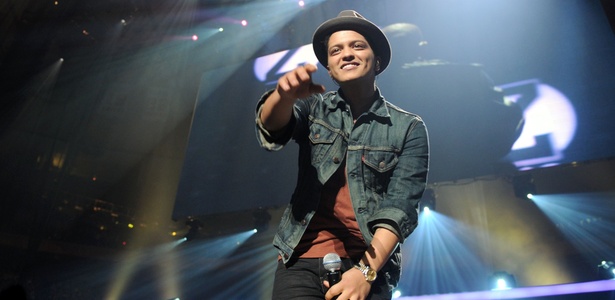 O cantor de soul Bruno Mars, detido em setembro de 2010 por posse de cocaína, foi liberado da acusação nesta quarta-feira (18) em Las Vegas, nos Estados Unidos. De acordo com o site TMZ, Mars se manteve longe das drogas nesse período e até ultrapassou em 30 horas o acordo de 200 horas de serviço comunitário. Além disso, o cantor terminou o curso sobre drogas que hava sido ordenado pelo juiz.
O advogado de Mars, Blair Berk, compareceu a corte em Las Vegas, onde a acusação foi retirada. "Bruno mereceu ser liberado. Ele excedeu as expectativas da corte tanto no serviço comunitário quanto no aconselhamento", disse.
Mars, cujo nome real é Peter Hernandez, foi pego usando cocaína no banheiro do Hard Rock Hotel & Cassino, em Las Vegas, em setembro de 2010. Alguns meses depois, o artista assumiu a culpa e se comprometeu com o juiz que avaliou o caso.
Bruno Mars vem ao Brasil no final deste mês para se apresentar no Festival Summer Soul de 2012. No dia 24, o cantor divide o palco com Florence and The Machine em São Paulo, e no dia 26 em Belo Horizonte, no Mineirinho. No dia 28, ela também faz show no Stage Music Park, em Florianópolis.
Fonte:Uol